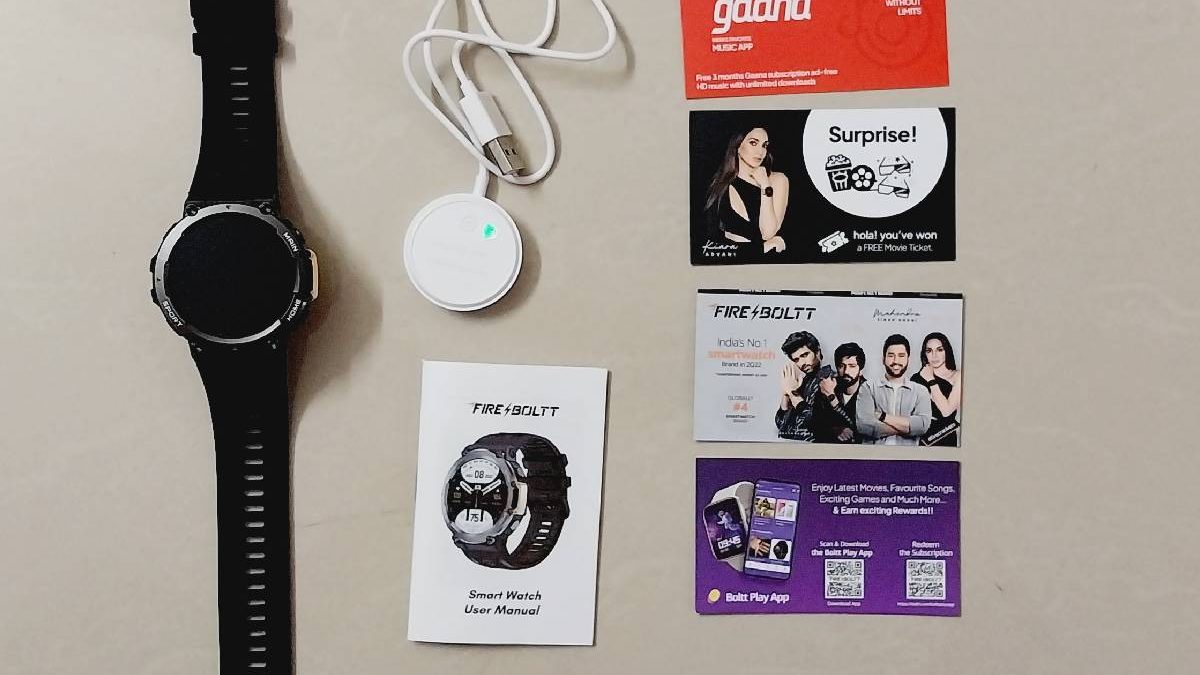 Introduction
Boltt Play is the world's first Gaming, Entertainment, Social, Fitness & Rewards Ecosystem.
Boltt is a company that manufactures gadgets like Bluetooth speakers, headphones, smart bands, smartwatches, and so on. Recently, they launched their App (still in development), known as the Boltt Play app. The App became an overnight success and gained over a million users.
You can Earn Coins For Taking Steps, Uploading Short funny videos, Playing Games, Listening to Music, Watching Movies, Pubg, and much More!
Let's understand the earning and redeem options the App provides.
Important Points
The App pays in coins, which you can then use to buy offers or products through the App.
It's a freemium app with a monthly membership plan costing ₹99.
They provide 2x more coins if you connect to a Boltt audio device. For listening to music, videos, or more
Benefits of the Boltt App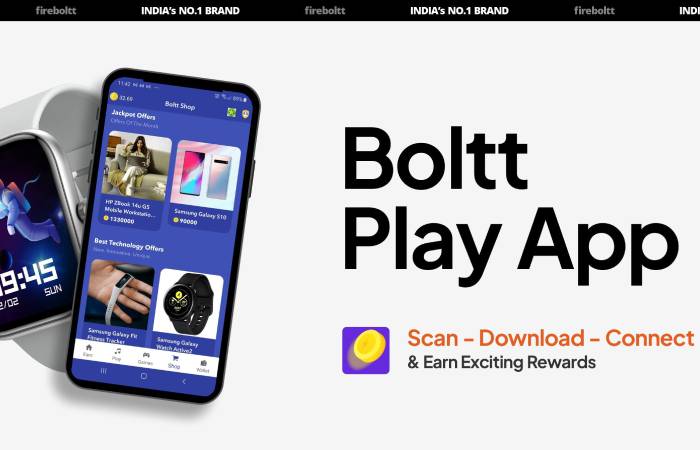 The App helps you in several different ways:
1.GET FIT !!
The Boltt App tracks your daily health and fitness achievements. It measures your daily steps & fitness and records them. You get rewarded for each action you take.
2.WATCH VIDEOS AND GET ENTERTAINED !!
Watch amazing videos like the latest & best Bollywood movies, Indian Movies, Hollywood Movies like Iron Man, Lion Kong, etc., Marathi Movies, Latest Tamil & Telugu movies, Latest Punjabi Movies, Latest Marathi Movies & other regional Movies, Comedy Videos like Kapil Sharma Shows, Big Boss, etc., Movie Clips, Web series, Tv Series, Tv Shows, Hindi Serials, Stand Up Comedy Shows, Super Hero movies, Video Songs, Youtube best videos, Exclusive news, funny movies, movies shows, Short Films and movie releases.
3.UPLOAD SHORT FUNNY VIDEOS & LAUGH !!
Get creative and upload short, funny videos! You get rewarded for Video Views! The more people view your videos, the more rewards you earn! Upload awesome funny, prank, and trending videos and share them on WhatsApp with your friends.
4.LISTEN TO MUSIC & ENJOY !!
Enjoy your favorite trending music – the latest English songs, Bollywood songs, Love songs, Hindi DJ songs, Marathi songs, New Punjabi Songs, Old Bollywood songs, Romantic songs, Tamil songs, Telugu Songs, Kanada music and much more. Enjoy your favorite artists and singers like Arijit Singh and many more. Have some Hungama with your favorite Gaanas!!
5.PLAY GAMES & HAVE FUN !!
Play exciting multi-player mobile games, fantasy sports, and PubG tournaments in the App that will get you hooked! Get rewarded for playing games on the App. Unlock challenges & achievements at each point. Play the best online latest live games like Temple Run, Rummy Circle, Quizzes, Subway Surfer, Ludo, Racing Games etc
6.EARN & GET IN APP REWARDS
Redeem and earn exciting/unique brand product offers and experiences from the App shop with the help of Boltt Coins. Earn Coins for all Activities in the App. Use the Coins to redeem rewards like free products, offers, Items, Deals, and Vouchers from popular brands!
Earn/Purchase exciting offers like Samsung, HP, Fitbit Products, Amazon Gift Cards, Cash-Backs, Bonuses and Gift Cards, Paytm Flight Offers, Pharmaeasy & 1Mg offers, Groupon Deals, Nearby Restaurant provides, and many many more with the help of Coins. Spend Coins and use them to purchase these rewards! The most unique and fun" Online Earning Rewarding App" !!
Additional Features of Boltt
Connecting Devices
Connect your Boltt Audio Devices with the Boltt App & double your music earnings.
Inviting Friends
Refer to a friend and earn Coins
Watch E-Sports Like PUBG
Watch PUBG contests and win Coins for every game win.
Get rewarded for sharing your lifestyle data on Blockchain.
Rewards are in the form of Boltt tokens.
What Does Gaana App Do?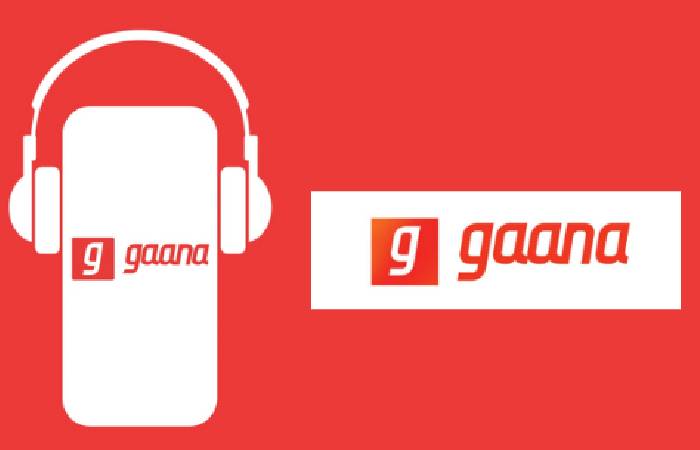 Gaana is one of India's largest commercial music streaming platforms and has more than 200 million monthly users. Launched by Times Internet in April 2010, the App incorporates both Indian and international music content. The best part about the Gaana app is that users can access a plethora of genres from across the globe for free.
Gaana features music from 21 Indian languages, including Bengali, Bhojpuri, English, Gujarati, Hindi, Kannada, Urdu, Odia, Marathi, Punjabi, Tamil, Telugu, Malayalam, and several other Indian regional languages. With the Gaana app, you can curate your playlists and make them public so others can browse them. This way, users can view and add your playlists to their favorites.
Gaana Music online has over 45 million MP3 songs with high-quality HD music streaming. They have thousands of playlists created by experts and various podcasts across different topics.
The Gaana App's Unique Features
Let's take a quick look at the best features below:
Discover Music
Gaana has one of the best algorithms that assist users with discovering the latest and trending songs as per their preferences. For users seeking some already-curated playlists to find old Bollywood hits or trending music, Gaana suggests famous playlists like the 90s Romantic Hits, Bhangra, and Devotional/Bhakti, to name a few.
Gaana HotShots
You can make short videos/stories with the Gaana HotShots Video feature. Users can also access and enjoy podcasts and shows like Ummeed and Ramayana. Gaana has expanded its content and now hosts numerous podcasts on many topics.
Gaana Originals
To promote and revive independent music, Gaana has launched a platform called "Gaana Originals." Under this brand, the music streaming platform enables music from independent artists.
Live Radio Along With A Smart Feed
Gaana introduced a first-of-its-kind Punjabi/Hindi radio known as a 'Live Radio.' This radio broadcasts songs without any ad breaks. Besides this, Gaana equips an intelligent feed powered by ML models that enable users to access different content simultaneously. You can find several 'Made for You Mixes' and playlists there.
Lyrics
Users are provided a lyrics screen to understand what the singers are trying to relay and sing along. You're free to change the font and style of the lyrics on your screen. The interface is highly user-friendly, with tons of imagery to keep you engaged.
How To Download The Gaana App?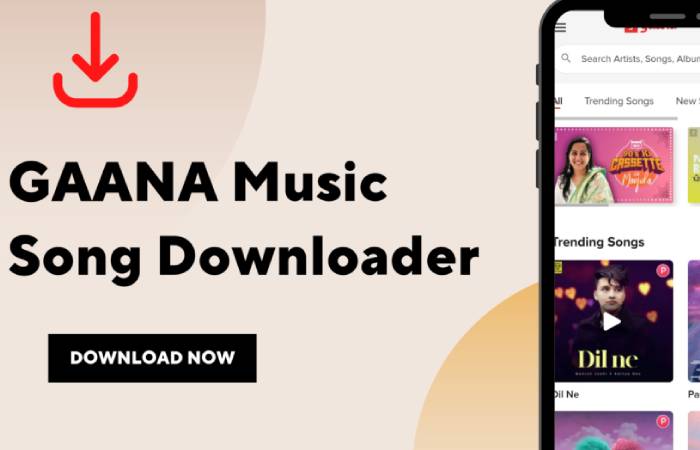 If you're a first-time user, here's everything you need to know to browse the App easily.
Download the Gaana app on your smartphone, tablet, or PC from the specific store.
Log in to the App through your Google account, email, or mobile number.
You can purchase the premium account or proceed with the free one.
Once you have logged in and are inside the App, there are several options for you to explore.
You can click on the search button and type the name of any song, artist, or album.
Add music to a playlist or place it in your favorites accordingly.
Browse the homepage to explore various recommendations, discover podcasts, playlists, and more.
With the Gaana premium account, users can also download songs to stream offline.
Subscription Cost And Premium Packages of Gaana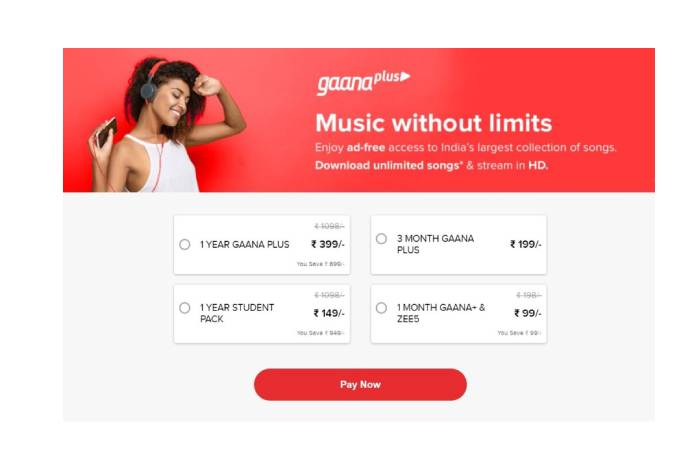 Users can stream music on Gaana for free if they're willing to get bombarded with advertisements occasionally. To eliminate these ads, Gaana offers users a premium version – Gaana Plus.
Gaana Plus costs Rs. 99 monthly for Indian users and $3.99 for users outside India. With the Gaana Plus, users can avail of several features like unlimited downloads, HD music, ad-free experience, and download sync on five devices.
Conclusion
However, if you are looking for discount vouchers for some of the biggest brands, the boltt play app is worth your time.
Gaana helps you discover new and old songs based on your mood. You can also listen to curated playlists such as 90s Romantic Hits, Bhangra, Devotional/Bhakti Geet, and Radio.
The best part about the Gaana app is that users can access a plethora of genres from across the globe for free.
Also Read