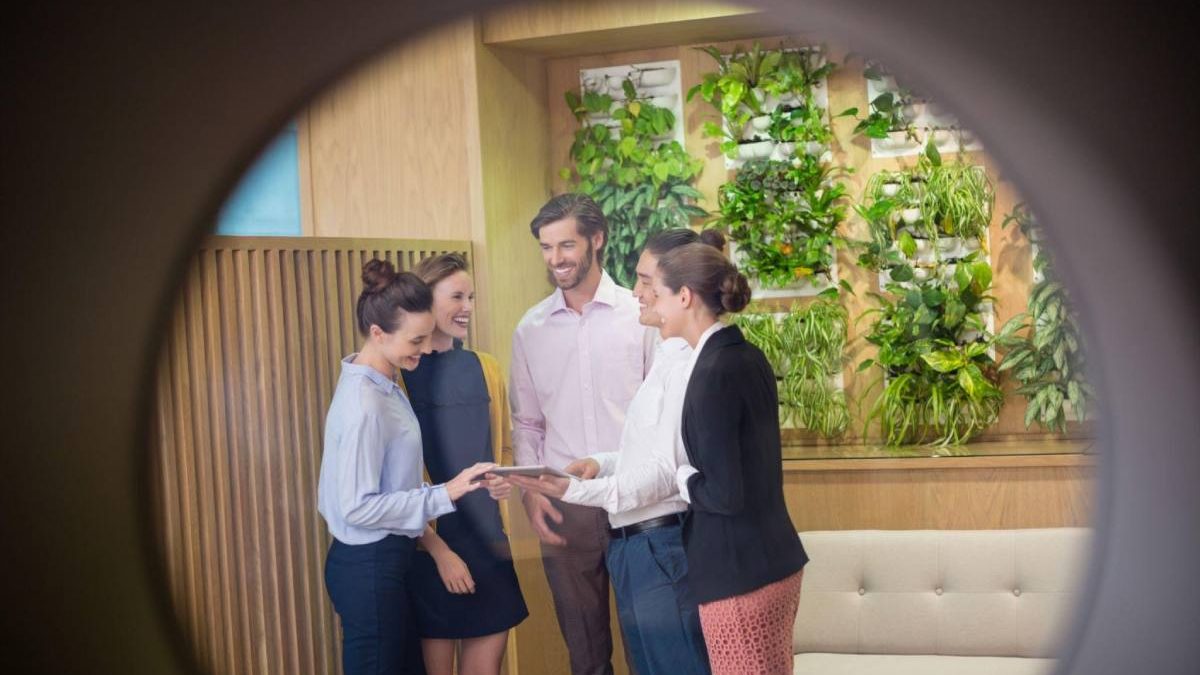 Business leaders must prioritize sustainability; their workplaces are fantastic places to start. Besides having a favorable effect on the environment, greening the office and creating more sustainable workspaces has other advantages. First off, because energy-efficient workspaces are often less expensive to run, there may be savings on electricity and upkeep. Also, they are more enjoyable places to work, which can help with retention and recruitment efforts, particularly among young people who care about the environment. Greener workplaces also demonstrate a business's dedication to sustainability, which may be a potent branding and sustainability marketing strategy.
Whatever motivates you to address the topic, it's obvious that offices of the future can and must have a lot less of an impact on the environment than they do now. Thankfully, sustainable efforts won't have your staff give up convenience or benefits. Here is all you need to know about why sustainability in workplaces is all the more important now and what are the most crucial ways that can help you bring sustainability to your workplace.
Importance of Sustainability In Workplaces
To reduce plastic waste, businesses, including Starbucks, Hyatt, and Alaska Airlines, have also made statements promising to do away with plastic straws. These are only a handful of newsworthy instances of businesses implementing eco-friendly practices to foster a more ecologically conscious working culture.
From a commercial perspective, customers are more likely to support and patronize businesses with a track record of social responsibility in minimizing their environmental impact. According to research, 80% of consumers are more likely to support businesses and brands with a sustainability track record. Creating an eco-conscious firm starts with your staff because they need to share your vision and adopt eco-friendly practices at work for your sustainability mission to be effectively communicated. Here are the 3 most crucial ways that can help you bring sustainability to your workplace:
1.     Reduce, Reuse, and Recycle
Promoting Reduce, Reuse, and Recycle as a slogan is one aspect of having an environmental attitude, which is essential to becoming more sustainable. Your business should have simple recycling procedures to ensure that recyclables are sent to recycling facilities rather than landfills. Reusing things and resources when they still have life in them rather than throwing them away is crucial, as is encouraging staff to use only what they need, whether water for hot beverages or power for charging devices.
One of the simplest methods to green your office and encourage sustainability in the workplace is to reduce waste and put a recycling program in place. Instead of placing individual bins under each desk, it is advisable installing a centralized bin station with visible markings at strategic locations on each office level. This motivates knowledge and responsibility to properly recycle and dispose of the many forms of waste. It encourages your staff to be more mindful of which bin each item goes into.
Try to find ways to reuse things in social areas, such as encouraging reusable mugs for morning coffee runs or substituting steel cutlery for disposable kitchenware. The need for bottled water will decline with the installation of a filtered water station. Moreover, you can encourage staff members to print on both sides of the page or gather paper that has been printed on one side to use for taking notes. Reward your employees with green products like reusable bags and keep mugs to encourage using fewer single-use items.
2.     Check Your Suppliers
Examine the morals and environmental policies of the corporation you are dealing with. Companies are rated by Ethical Consumer Magazine based on their "ethiscore," which evaluates their policies and behaviors towards people, politics, the environment, and animals, taking into account things like workers' rights, pollution, and investments in fossil fuels. Sending a strong message to suppliers that your company cares about ethical or environmental issues shows them that things need to change now.
Your company participates in several supply chains that need to be examined for their environmental impact. Consider purchasing used coffee makers and printers as well as other office supplies. Make sustainability a deciding factor when selecting vendors and supplies if it is a genuine priority. Find electricity suppliers who use renewable energy resources. Purchase PCs that are TCO-certified, upgradeable, and repairable. Collaborate with cafeteria food service providers providing meat-free options and compostable packaging.
Use the fewest supplies possible, engage suppliers in an open discussion about your objectives and principles, work to forge lasting connections, and provide sustainability incentives as needed. You can evaluate any provider by first deciding on the standards you'll apply and the procedure you'll employ for the evaluation. Clever businesses have already taken the lead in sustainability, and others are following suit.
3.     Go Paperless
The effectiveness of paperless technology for businesses is increasing, enabling them to reduce their carbon impact. Using tools like Google Workspace, which allows for cloud-based collaboration, allows businesses to reduce and even do away with their paper use. And it is also excellent news for the environment. Paper production uses a lot of water and energy, on top of the issues caused by deforestation. According to The World Counts, "386 million hectares of forest were lost globally between 2001 to 2019." Since 2000, the amount of trees has decreased by about 10% due to this loss. Paper also makes up around 26% of the garbage dumped in landfills.
However, offices all around the world use trillions of sheets annually. With so many digital tools at our disposal, it is simple to cut down on the amount of paper your company uses. Companies have become more collaborative, organized, efficient, and, yes, even greener thanks to digital and cloud computing technologies. Paper and ink are replaced with an environmentally friendly alternative by using desktop programs like Microsoft Office and Google Drive to manage work projects and by purchasing digital HR and payroll tools to manage the workforce.
Conclusion
Considering the environmental threats our planet faces now, paying attention to how we can switch to more eco-friendly and sustainable ways has become crucial. The abovementioned methods are the most important methods that every organization should apply in their daily routine to help make their work sustainable.