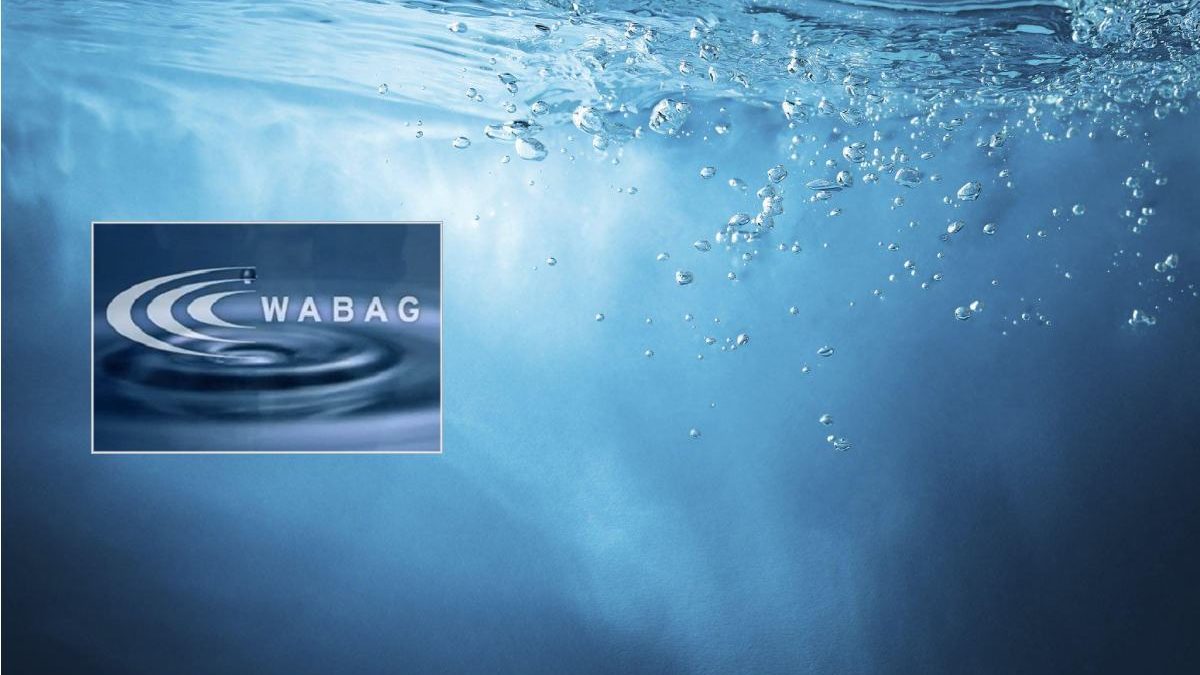 About VA Tech Wabag Share
VA Tech Wabag Share: VA Tech Wabag Limited is an India-based company engaged in the water treatment industry. The company's main activities include the design, supply, installation, construction, and operation of potable water plants, wastewater treatment, industrial water treatment, and desalination plants. Its segments include India and also the Rest of the World.
The company's business is to provide solutions for drinking water treatment, industrial and process water treatment, water reclamation, seawater and brackish water desalination, municipal wastewater treatment, industrial wastewater treatment, and sludge treatment.
Therefore, it offers a comprehensive water solution for municipalities and various industries. The company provides solutions for the financing, construction, and operation of water and sanitation projects under its Build-Own-Operate-Transfer (Boot) model. Undertakes technical procurement and also construction projects and also offers services from conception to commissioning
What is VA Tech Wabag LTD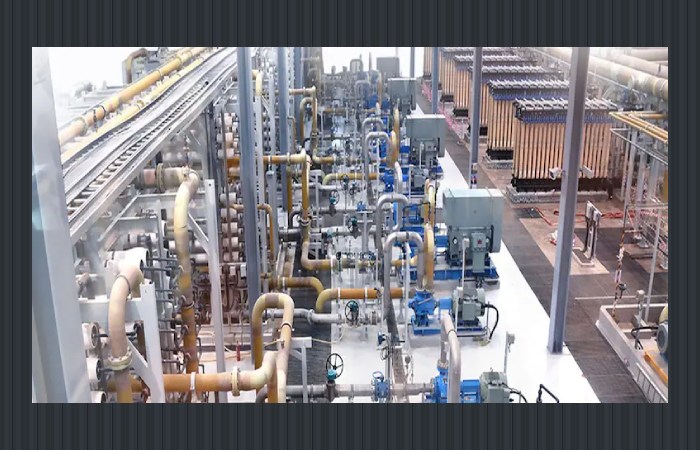 VA Tech Wabag Ltd. is an Indian multinational company headquartered in Chennai. The Wrocław company was founded in 1924 and specializes in water treatment for municipal and also industrial customers. More than 6,000 projects have been completed by the organization which has offices in more than 30 countries.
The company name changed from Black Durr and also Wabag Technologies Limited to VA Tech Wabag Limited in April 2000. VA Tech Wabag Limited was founded in 1995 and is headquartered in Chennai, India.
WABAG's water history dates back more than 90 years and today it is the industry leader in all aspects of water management. WABAG is a pure water technology company with a presence on four continents that offers a wide range of solutions aimed at addressing water problems around the world through the conservation, optimization, recycling and also reuse of resources.
Quick Stats on VA Tech Wabag Share
CEO: MR. Rajiv Mittal
CFO: MR. Skandaprasad Seetharaman
Area Served: Over 30 Countries
Industry: Water, Water Treatment Industry
Market Share/ Revenue: 307.00 INR (NSE: WABAG)
Vision: WABAG shall encourage and also practice values of caring, trust, and also continuous learning while meeting the prospects of employees, stakeholders, and society. Wabag shall be an innovative entrepreneurial, and an empowered team committed to total customer satisfaction and also value creation.
Tagline: For Pure Water, Think WABAG!
History of VA Tech Wabag
VA Tech Wabag Ltd., established in 1995, is a small-cap company (with a market capitalization of Rs 1,817.83 crore) and also engaged in the engineering sector.
VA Tech Wabag Ltd.'s key product/revenue segments include service contracts and also other operating income for the year ended March 31, 2022.
For the quarter that ended 09/30/2022, the company reported consolidated total revenue of Rs 773.24 crore, an increase of 16.30% from a total income of Rs 664.86 crore in the last quarter. And an increase of 12.56% compared to the total return for the same quarter of the previous year of Rs 686.97 crore. Hence, the company reported a net profit after tax of Rs 44,180 crore in the latest quarter.
The senior management of the company includes Mr Malay Mukherjee, Mr Rajiv Mittal, Mr Deep Raj Saxena, Mr Mahmut Gedek, Mr. Pankaj Sachdeva, Mr. S. Varadarajan, Mr. Milin Mehta, Ms Vijaya Sampath, Mr. Amit Goela, Mr. Ranjit Singh, Mr Skandaprasad S, Mr Arulmozhi, Mr R Swaminathan. In addition, the company has Sharp and also Tannan as its auditors. As of 06/30/2022, Hence, the company has a total of Rs 6.22 crore in circulation.
VA Tech Wabag Shareholding Pattern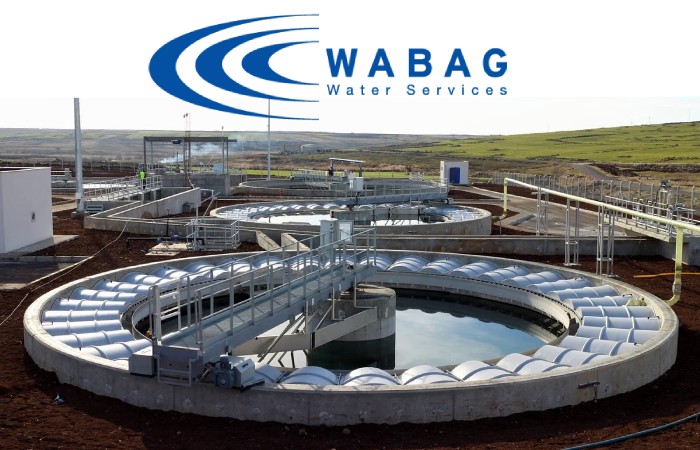 | | | | | |
| --- | --- | --- | --- | --- |
| CATEGORY | 30-Jun-22 | 31-Mar-22 | 31-Dec-21 | 31-Sep-21 |
| Promoters | 21.7 | 21.7 | 21.71 | 21.71 |
| Pledge | – | – | – | – |
| FII | 15.35 | 16.17 | 18.04 | 17.22 |
| DII | 3.28 | 3.62 | 3.62 | 3.61 |
| Mutual Funds | 3.07 | 3.41 | 3.41 | 3.42 |
| Others | 59.67 | 58.51 | 56.64 | 57.46 |
VA Tech Wabag Share Price Update
VA Tech Wabag's share price is up 4.43% from its previous close of Rs.292.31.Therefore the latest trading price for VA Tech Wabag Ltd. shares is 315.25
Stock Value
Today/Current/Last: 315.25
Previous Day: 292.31
VA Tech Wabag Marketing Strategy, Segmentation, Targeting & Positioning
VA Tech Wabag share intends to continue to develop in the future, following a two-pronged strategy: becoming a full-service provider of competitively priced water solutions while at the same time focusing more on profitable areas.
Segmentation
The focus is on desalination, operation and also maintenance. VA Tech Wabag's businesses have been reconfigured to focus on desalination and also water recycling, which the company expects to generate significant revenue. The Chennai-based integrated water and also wastewater management organization with a global presence has divided its activities into four categories: municipal water projects, industry, desalination, and operations and maintenance.
Targeting
Growth prospects in the company's target areas of West Asia, Africa, Europe and also Latin America are expected to remain strong. In addition, it has just won a $48 million contract to build a wastewater treatment plant at the new Jeddah airport in Saudi Arabia.
Positioning
VA Tech Wabag share inventory is up more than 5% due to a large backlog of orders.
VA Tech Wabag share intends to achieve significant growth in the future, guided by a two-pronged strategy: to become a full-service provider of competitively priced water solutions and also to focus more on growth markets to generate profit. Despite the difficulties, the company, a world leader in the water treatment industry, continues to experience a flow of orders. Therefore in the first quarter of this fiscal year, it received orders worth of four thousand four forty crore rupees.
VA Tech Wabag Marketing Campaigns
On April 27, a webinar was organized with Mr Rajneesh Chopra (Global Head of Business Development), a distinguished speaker from the webinar and also on sustainability financing. This webinar was organized by international financial companies and also the Center for Global Infrastructure. This webinar was very informative and also knowledgeable to learn more about sustainable finance. As a result, many entrepreneurs participated in the webinar and also gained knowledge.
Wabag attended Aqua Suisse 2021 on November 17-18 at the Zurich Exhibition Center, Switzerland. They presented an innovative range of solutions for water and also wastewater management. They were also allowed to interact face-to-face with their clients and also partners. Hence, VA Tech Wabag share was the central attraction of the exhibition.
Social Media Marketing
VA Tech Wabag share is active on all social media pages; the social media pages are well maintained and also have a good amount of audience. Hence most of the content on social media is for an adult audience.
Facebook Site
Name: VA Tech Wabag
Username: @Wabag
Likes: 71323
Followers: 71555
Twitter
Title: VA Tech Wabag
Username: @vatechwabag
Tweets: 473
Followers: 1418
LinkedIn
Around 35 thousand LinkedIn followers and also active LinkedIn posts.
SEO Strategies VA Tech Wabag
SEO strategy has no other way to do it; VA Tech Wabag shared this part very well. Hence, it has over 1,671 organic keywords, which is an excellent job by the SEO team at VA Tech Wabag. The website also has organic monthly traffic of over six thousand viewers, which is perfect for an organization like VA Tech Wabag share to present its mission and also vision to its clients. Traffic does not fluctuate much but can be considered constant.
In other words, good SEO strengthens your online presence. This means that the more people visit your website, the more online traffic you will have and also the more likely you will offer your product or service to a larger audience.
Influencer Marketing
The company does not use influencers for advertising. So they're not doing influencer marketing.
Ecommerce Strategies
The company does not have online stores to sell its products. Therefore, your online portal is for informational purposes only. They are a solution-oriented company and also work directly with leading clients, municipalities, industries and also manufacturing centres where water treatment is required.
They do not sell a product that can be consumed by a regular consumer or the general public, they offer technical solutions and also services, so e-commerce is not the best scenario in VA Tech Wabag's marketing strategy.
Content Marketing Strategies
VA Tech Wabag shares information about your company in a variety of ways. Share opinions and also thoughts on specific topics through blog writing. VA Tech Wabag share has created a personality for his company and also made it more credible by writing blogs.
Hence, this concludes our sophisticated VA Tech Wabag share marketing strategy. Let's summarize our thoughts on VA Tech Wabag's marketing strategy below.
Conclusion
VA Tech Wabag share is gaining love and also support from all corners of the world. Hence, VA Tech Wabag's popularity is increasing among millennials. The uniqueness of being the leading company in India specializing in water treatment for municipal and also industrial clients. Although VA Tech Wabag share lacks digital marketing methods, it is still trying to develop and also grow in the digital sector.
Therefore marketing is one of the essential cornerstones of any organization and is currently undergoing rapid change. Therefore with the rising importance of digital marketing, becoming familiar with the ever-increasing field is an important step. If you want to learn more and also build skills, check IIDE's 4 Month Digital Marketing Course for more information.
Therefore we hope this VA Tech Wabag share marketing strategy blog has given you a good idea of ​​the company's marketing strategies.
If you enjoy a detailed analysis of VA Tech Wabag's company and also marketing strategy, please visit our IIDE knowledge portal for more fascinating case studies.
Thanks for reading this & sharing your thoughts on this and VA Tech Wabag Share Marketing Strategy Case Study in the comments below.
Also Read: What is Dbox – Is the Dbox Worth the Money?