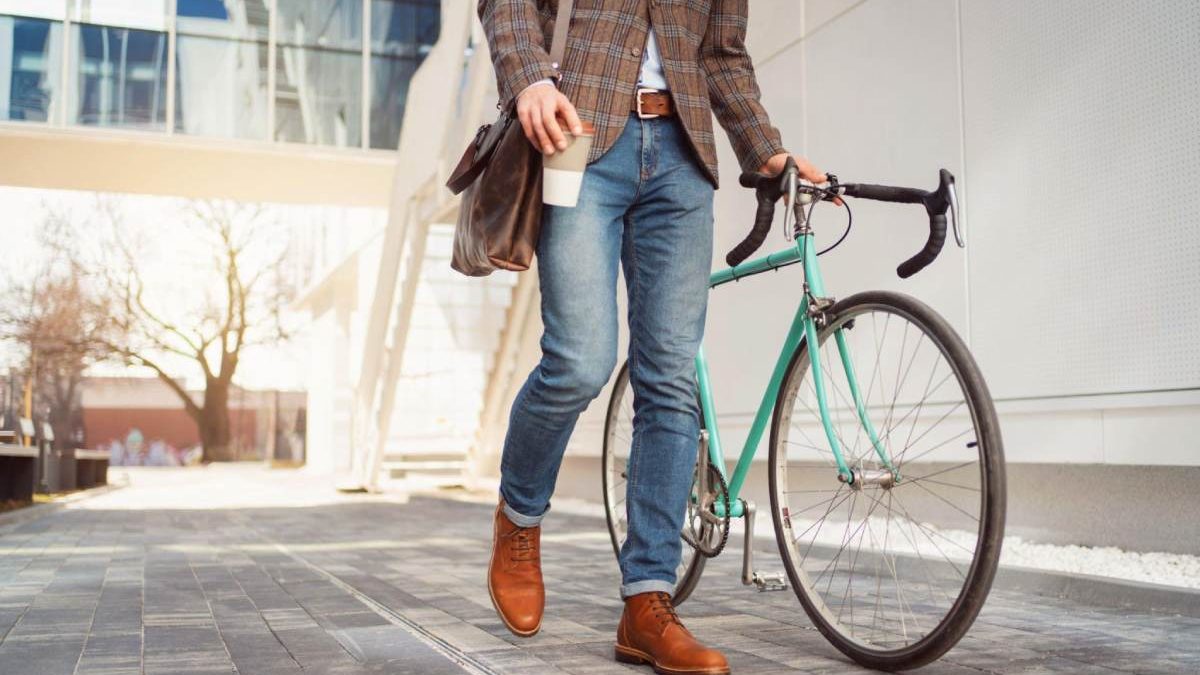 About Business Casual Jeans
Business Casual Jeans: The business casual look is a careful balance between formal business attire and a comfortable, relaxed approach to office attire. You want clothes that are comfortable but still have professional lines. The exact details of the casual business code vary from workplace to workplace. Maybe you're even in a place where jeans are allowed or enjoy stylish jeans on casual Fridays.
How do you know which jeans suit your business casual wardrobe and how to style them? First, let's dive into the rules of wearing jeans in business casual attire.
Are Jeans Business Casual?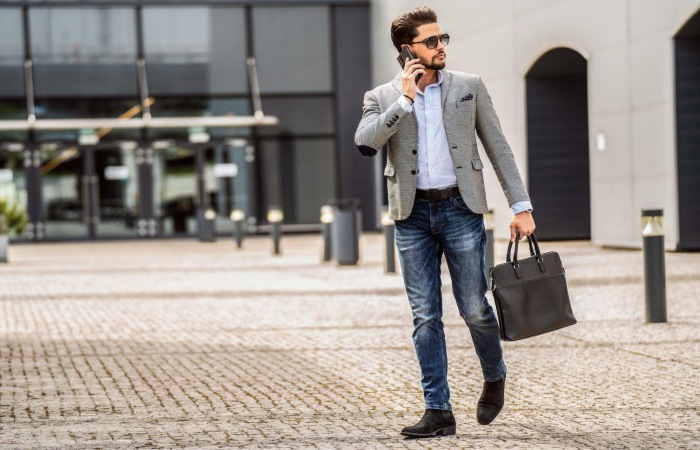 Wearing jeans to work may catch the eye of crucial HR figures at some companies, but it's worth remembering that jeans were initially made for work. Long before Marlon Brando made them the cornerstone of his off-duty wardrobe, jeans were designed for miners, railroad workers, and ranch hands—workers who needed to be dressed in durable fabric.
True, today, there are fewer such professions. But, if you're worried about 501s on the 9-5, you probably work in an office where tailoring has traditionally been the norm. Businesses can get more casual, but are jeans dressy enough for the modern office? Will they ever be able to make you look professional? Are jeans business casual?
The short answer is yes, but it comes with a lot of fine print. There are some occupations (usually suits and boots) where denim is only acceptable on dressy Fridays. If you're customer-centric in any way, your employer may not like it either.
But there are more and more areas where you can use clever styling to spruce up your favourite selvedge and still make the right impression. This is how you do it.
Why did Jeans become Business Casual?
Business America is learning that letting people be themselves is good business. For example, when someone is more comfortable in jeans than khakis or slacks, they are more likely to be happier and more productive at work.
Because of this, American business culture is evolving to embrace jeans, but you need to know which jeans are business casual (and which aren't).
Rules for Business Casual Jeans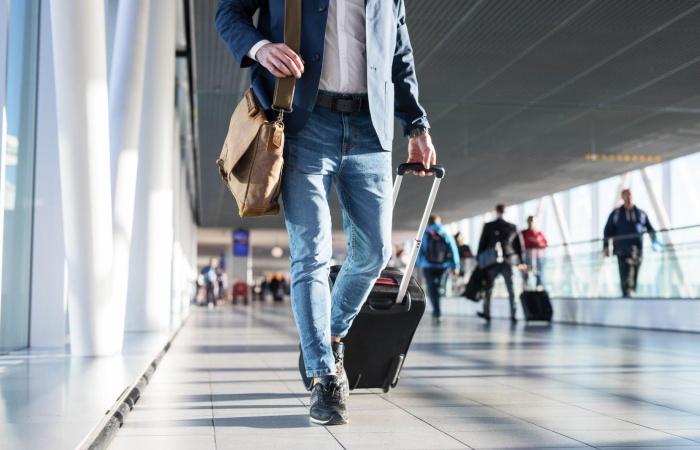 Rule #1: No Holes, Distresses, or Patches
Business casual jeans are best thought of as a pair of blue jeans, not rocker jeans. Avoid damaging the integrity of the denim in the same way you wouldn't wear dress pants with a torn knee. Avoid jeans with holes in the knees or trendy distressed jeans, even if they come from a designer brand. Patches that go out of style and out of style are also inappropriate for a casual business Friday or a simple business retreat weekend.
Rule #2: Solid Color without Fading or Too much Acid Wash in a Business Casual Look
Should I wear faded or acid-washed jeans if the fabric is intact? In general, this answer is no. Keep your jeans solid unless you're working at a fashion startup with a rock vibe. They can be light denim, dark denim, black, grey or multicolour denim. But choose a well-coloured solid colour. For example, deep blue jeans can look stylish with the right outfit. A light acid wash can look good, but use your judgment on acid wash styling.
Rule #3: Style and Quality Fabric – Know Your Makers
Get to know your jean makers. The quality of the fabric and the style of the cut of the jeans will determine how business casual your final look will be. Stick to manufacturers known for producing very high-quality jeans that meet the standards of your business casual office attire expectations. After all, Casual Friday is a chance to show off your outfit a little less sad, not an invitation to don your weekend gardening gear.
Manufacturers producing are Telleria from Italy, PT from Italy and Alberto from Germany. Discover these and other brands. Find a brand with the proper cut for your body and fabric that looks great paired with a blazer.
Rule #4: Be Smart in Your Shirt and Jacket
Speaking of blazers, your choice of shirt matters when you wear jeans in business casual attire. To ensure your jeans are formal enough, go for the proper and dressy ones when choosing your shirt and jacket.
A relaxed shirt is always a good choice when paired with jeans. A button-down sport shirt can add a touch of personality to a more casual business office. Depending on the office, you can stuff the shirt in your pocket or leave it loose to rack your brain.
In summer, polo shirts and knit shirts show how comfortable you feel in casual clothes.
A relaxed shirt collar peeking out over a formal knit sweater in winter can be a chic street look.
A vest can strike the flawless balance between action and business for outdoor activities.
If you need to step it up when wearing jeans, adding a blazer or suit jacket to make it pure that you're severe but casual.
Rule #5: Use Accessories to Enhance the Outfit
Don't forget the accessories. The belt, bag chain and other small accessories you choose can perfectly enhance your outfit when you wear jeans.
Choose a belt with subtle details and a subtle yet elegant buckle. The strap is an excellent opportunity to add a formality to your casual denim look.
Rule #6: You can Wear Jeans for the Best Business Casual Look
Finally, did you know that you can customize your jeans? Tailored pants are a staple of business attire. The pants must fit perfectly to provide the correct lines of the outfit and personal comfort throughout the day. You don't have to find good quality jeans that fit perfectly on the shelf. You can have the right business casual jeans customized for your wardrobe and future casual Fridays.
Examples of Business Casual Attire with Jeans
You can mix and match staples to create many different business casual outfits you can wear with jeans. Here are some examples of how jeans can be incorporated into business casual attire:
Navy Blazer, White Button Down Shirt, Watch, Dark Wash High Waisted Jeans, Black Pumps
Neutral collared shirt, black belt, straight leg jeans, oxford shoes, blazer
Printed Blouse, Black Boot cut Jeans, Leather Belt, Ankle Boots
Wearing Jeans for a Job Interview: Don't do it
When applying for a job in an office, it is advisable to wear formal business clothes. Leave your jeans at home and wear a matching two-piece suit with proper shoes and a tie or simple jewellery. Your interview is remarkable, even if the company advertises casual workplace clothing. Putting extra effort into your appearance will show employers that you care about making a good first impression.
Conclusion
Yes, jeans are business casual. But not all jeans are business casual. Follow a few guidelines to make sure your jeans are fit for business.
Also Read: How Tall is Lady Gaga – Know Everything About Lady Gaga